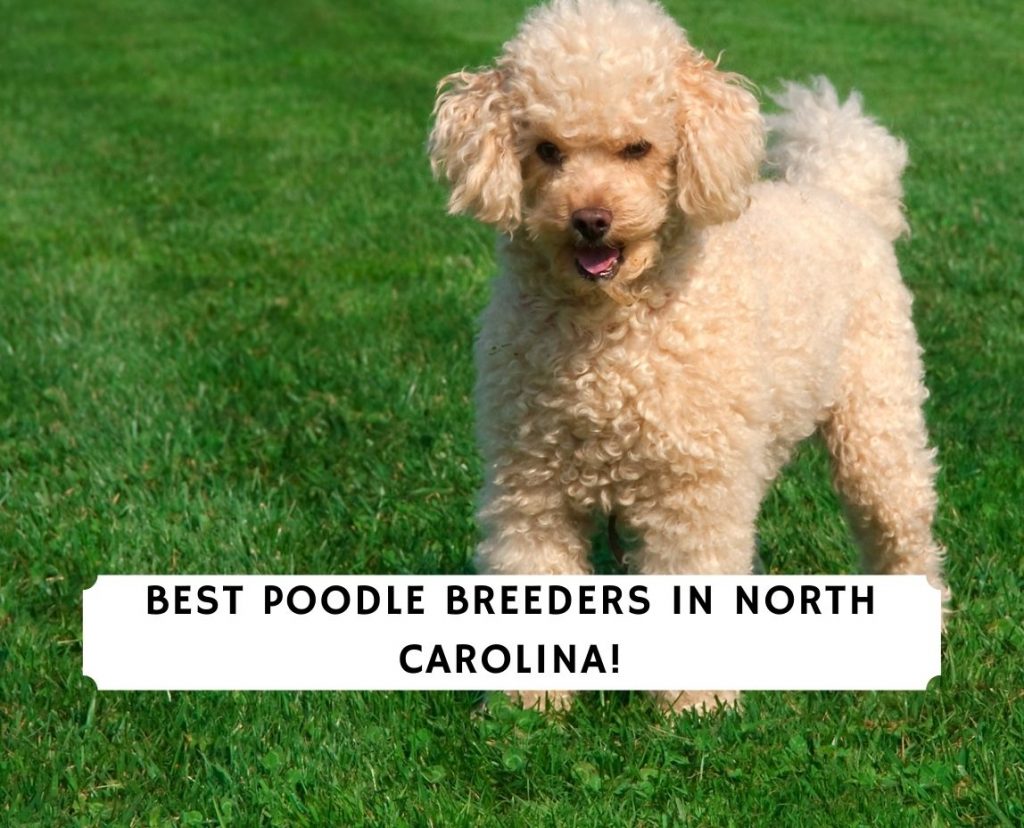 If you're in search of the best Poodle breeders in North Carolina, then you should know this first before getting to the list of recommendations. With their unique coat characteristics and high intelligence, the Poodle is a common household favorite for many families. While their coats may make them seem elegant, this breed enjoys activity and fun with all ages.  One of the most beloved characteristics of the Poodle is its versatility in size, color, and personality. Poodles can come in three sizes including Standard, Miniature, or Toy. Standard Poodles tend to be about 15 inches tall. Miniature Poodles are smaller and reach a height that's lower than 15 inches.
For Toy Poodles, their height doesn't reach past 10 inches. Depending on the size and other factors for the Poodle, they can live to be between 10 and 18 years old. The coat of the Poodle is perhaps one of its most recognizable features. They are celebrated as being hypoallergenic and can be a great fit for families with those concerns. They come in a variety of coat colors including black, white, and apricot. Yet with the Poodle's coat comes some extra responsibility in grooming and brushing. For Poodles, it's important to keep them regularly groomed so that they don't develop mats or other skin irritations.
Sometimes, owners enjoy clipping their hair very short to make maintenance easier. But whether their coat is long or short, their lack of shedding can be a sigh of relief for families. Poodles are also known to be highly intelligent, which makes them an intriguing and delightful family friend. They can be fairly easy to train and be taught new things. They are also fairly athletic and enjoy regular exercise outside. Keep in mind that smaller Poodles may not require as much exercise as larger, Standard size Poodles.
From their high activity levels to intelligence to their adorable, fluffy coats, Poodles can be a great fit for a variety of families and individuals. If you're ready to welcome a Poodle into your home, an important next step is to find a reputable, trustworthy breeder in your area that has Poodles available.
Poodle Puppies For Sale In North Carolina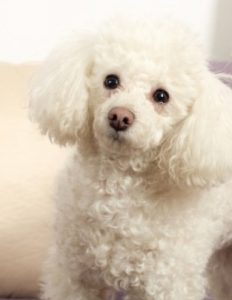 Finding a Poodle breeder you can trust in the North Carolina area provides confidence and assurance in the quality of your puppy. As you research available breeders in your area, be sure to ask questions, read reviews, and get to know the purchasing process.
To help you get started in your search, here we share a few of the top Poodle breeders in the North Carolina area. You'll find a short overview of the breeder as well as some initial contact information if you're interested in learning more about who they are and what they have to offer.
1. Marjo Poodles
Raised on a farm, these Poodles are bred with care and love from day one. The owners come with years of experience in raising happy and healthy puppies. They have ideal temperaments and solid genetic health. Poodles come in a variety of coat colors including apricot, red and brown. Puppies come with relevant health information as well as appropriate vaccinations. You'll also receive their AKC registration papers. They can join their forever family when they are between 10 and 12 weeks old to ensure they are in the best health.
With their dedication to quality and health, puppies are also equipped with a five-year health guarantee against genetic diseases. You'll also know they come from a healthy bloodline with their pedigree information. As you continue to raise and care for your Poodle, you'll also have access to support from the breeders to answer questions and address issues. Families interested in purchasing a puppy can begin with an application online. Here, you can select your preferred gender, color, and share more about you as a pet owner.
Marjo Poodles Details
2. Family Affair Standard Poodles
Anchored in family support and care, the puppies bred and raised here are ideal candidates for you and your family. They are passionate about their family and are eager to share in the fun and joy of Poodles with others. With over 25 years of experience, they know a thing or two about quality breeding practices. Their website shares several photos of past litters so you can know what to expect in your future puppy. Their website also shares helpful insights in deciding that a Standard Poodle is right for you and best practices in caring for them.
Puppies can be reserved with a deposit once they are at least 6 weeks old. Once you're ready to pick up the puppy when they are 8 weeks old, you can pay for them in full. Their website shares in-depth information about the purchase process to help answer any questions.
Family Affair Standard Poodles Details
3. Carolina Mountain Toy Poodles
If you're looking for a smaller version of a Poodle, the team at Carolina Mountain can help. Here, Toy and Miniature Poodles are bred with quality and care. Puppies come in a variety of colors including parti, phantom, and solid colors. With a dedication to quality, puppies are fed with Life's Abundance pet food to support their health and well-being. You can reserve a puppy by beginning with an application and placing a deposit on an upcoming litter.
In addition to puppies, you can also purchase fun pet accessories like dog sweaters, shirts, and other add-ons to help your puppy live in style. You can also purchase dog food from them to continue to support the health and well-being of your Poodle after you've picked them up. You'll also be able to find helpful resources as you raise your Poodle with love and care.
Carolina Mountain Toy Poodles Details
4. Absolutely Pampered Poodles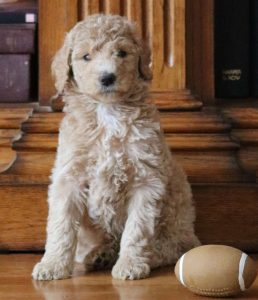 Share the love of Poodles with a puppy from Absolutely Pampered. They only breed Standard Poodles and are committed to quality and excellence with the breed. Each puppy is both AKC and CKC registered so you can be confident of their quality. Deposits can only be placed on litters that have already been born, so you can secure a puppy. Puppies are raised inside a loving, caring home until they are ready to join their forever family at 8 weeks old. Each puppy comes with a health guarantee and a full check by a veterinarian.  This health guarantee protects against genetic diseases as well as things like hip dysplasia.
They are also up-to-date on their vaccinations and have a docked tail. As they move in with you, your puppy will also come with a blanket and toys with familiar scents, a collar as well as a small pack of food that they are used to eating. On their website, you'll also find helpful information in raising your Poodle puppy and other tips and answers to your commonly asked questions. If you're interested in reserving a puppy, you can begin by connecting them and completing an application.
Absolutely Pampered Poodles Details
5. Hilton Poodles Plus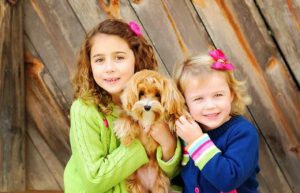 Welcome home your lively and quality Poodle from Hilton. With years of experience, the team here raises Poodles with intentional training and care to help them become the best puppies possible. See pictures of past puppies and current parents to get a sense of what your puppy can look like. A deposit is required to secure a puppy. Their social media accounts help to stay updated on current and upcoming litters. Browse photos, explore the availability, and get connected with them if you're interested in learning more.
On their social media, you can also see videos of your puppy and see others in the litter. They are well-socialized and are intended to have great temperament and health conditions.
Hilton Poodles Plus Details
Conclusion For The Best Poodle Breeders in North Carolina
Poodles can be a great choice for your family or single home. With their high energy and intelligence, and adorable hypoallergenic coats, Poodles have become a family favorite – and for good reason. When you're ready to bring home a Poodle for yourself, be sure to research available breeders in your area of North Carolina. By choosing a breeder you know and can trust, you can move forward with confidence in raising your elegant yet playful furry friend.
If you found one of the Poodle breeders in North Carolina that you're interested in, feel free to reach out to them. Before bringing home your companion, check out these guides to help you prepare in advance: